I like to design "all the things". So working on fun side projects keeps me happy (and sharp). Here's few of my favorites a tid-bit behind each.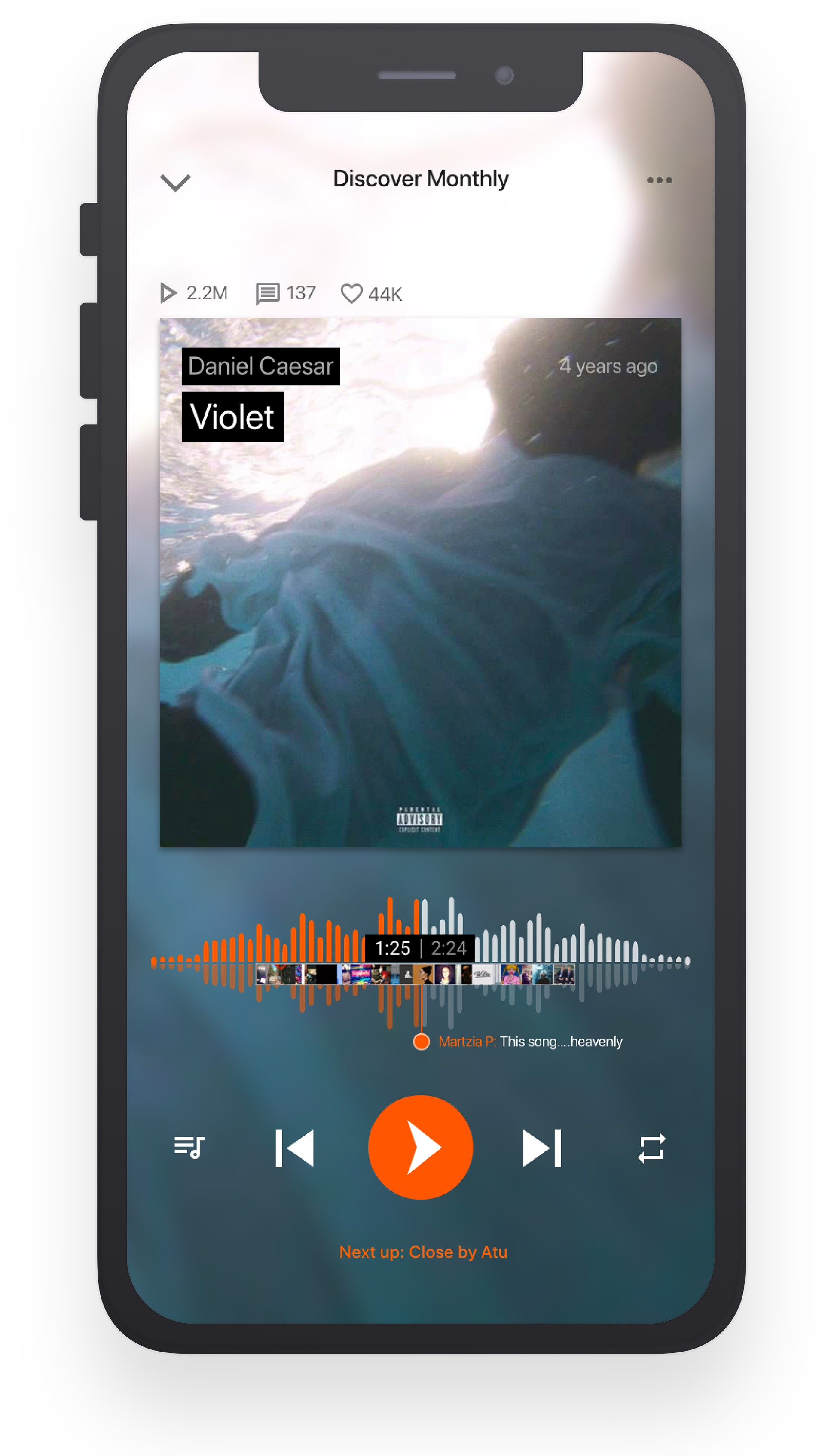 I gave a shot at "redesigning" the mobile SoundCloud player. Yes I can agree, redesigning a current app from the outside in can be, well, you know. But I had a lot of fun with this one.
Soundcloud currently seems to take minimalism a bit too far by downplaying its own unique interactive personality. It doesn't feel like that "upload whatever song you just made" community they've been so wildly popular for. 
So I added back it's ionic desktop features like time-specific comments, play counts, poster account, and date posted. I feel this gives it better ownership to whoever created the song. I also provided better album art, universal controls with sound cloud branding, and adding the "what's next" feature since for some reason they continue leave you in the dark with that.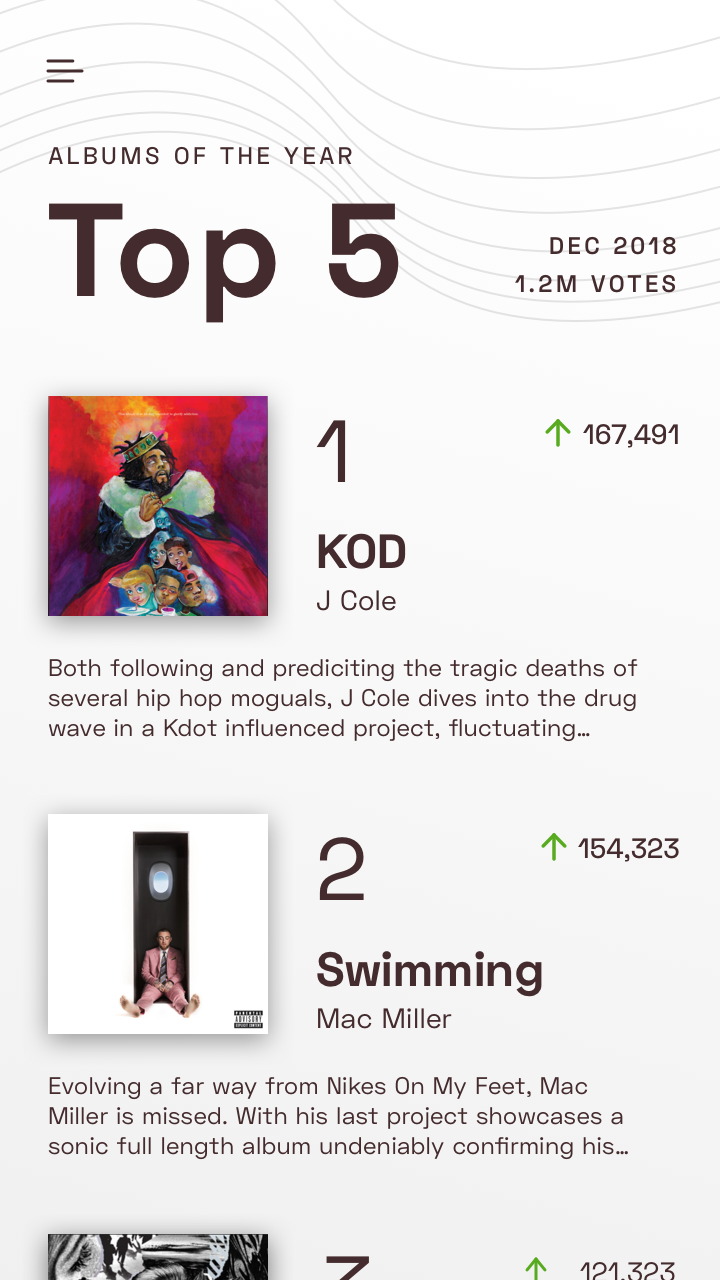 I enjoy music, a lot. Maybe too much, but also that's not actually possible. I like to soak each track and then let it just play, select my 10 albums each year, constantly discover new music, send music, make music….etc. These aren't even my top 2 albums of 2018; I just liked the album art.
This isn't very "product-y"
This is way more visual, but I suppose they're a bit inseparable. I'm always inspired by typography that can seamlessly embed a giant header. Something about it makes your phone feel lighter and causes you to interact with scrolling in a different way. 
I took a few chances on this one with the lines sweeping from the top and using plenty of white space to portray a leaderboard in a calmer, less dense fashion. Pitchfork was an inspiration for this. 
Disclaimer
I made this in 30m as a design challenged, so it's not very polished.
Dear Siri, I have 2 wishes
#1)
Please integrate with Spotify! I was shocked when I tried to play a specific song from Spotify only to have Siri bluntly explain it simply won't. Surely we can all get along.
#2)
Let's have a conversation. I'll ask Siri one thing, and then she instantly forgets what I asked. In the example above, if I ask her to play an Eagles song, she should remember what I just asked for, and be able to build off that. I loved this feature in Google Assistant. It reduced a ton of frustration. Hopefully it comes soon!